Blog Post ~ 9th May 2018
I was delighted to meet the lovely Carrie-Anne Gumn and her daughter Olivia recently, when they answered my call for a newborn model. After delaying the session due to my daughter being poorly, I finally got to meet them at my home studio for their newborn photo session. Carrie-Anne answers some questions about the photo shoot below.
Why did you choose H Jones Photography for you shoot?  
We had a newborn shoot done with our first baby so knew we wanted to capture those first precious weeks again with our second baby. I saw that Helen was advertising for a newborn model. I was due to give birth around the same time so got in contact with Helen and luckily she chose us! 

What did you like best about the session? 
Helen made me feel instantly at ease. I wasn't having the best morning as was already running late to get to the session and then got lost! Once I made to Helen's house it was lovely to have a nice warm cup of coffee (for once!) and a chat. Unfortunately my baby had other ideas about what was happening and took a long time to settle but this was no problem for Helen who did not appear fazed. Once my baby was settled and asleep I was more than happy to hand her over to Helen who handled her with great care, whilst I got to sit down and relax with another warm coffee!

What could have been done differently? 
Nothing in my opinion. Plenty of time was given knowing that babies don't always follow the schedule! 

How did you prepare for the photoshoot? 
I followed the instructions Helen had sent me. I gave my baby a bath the night before. One the morning of the photoshoot I tired to keep her awake as much as possible so that she was tired when we got there and fed her again just before we left so that she had a full tummy and would hopefully fall asleep in the car. 

Would you recommend and why? 
Yes I would definitely recommend H Jones Photography. I was very at ease the whole time I was there, not rushed in any way and was nice to have some time to just sit and relax as new mummies don't get to do this very often! The final photographs are absolutely amazing and have a feeling that we will be using Helen again in the future for our family photographs.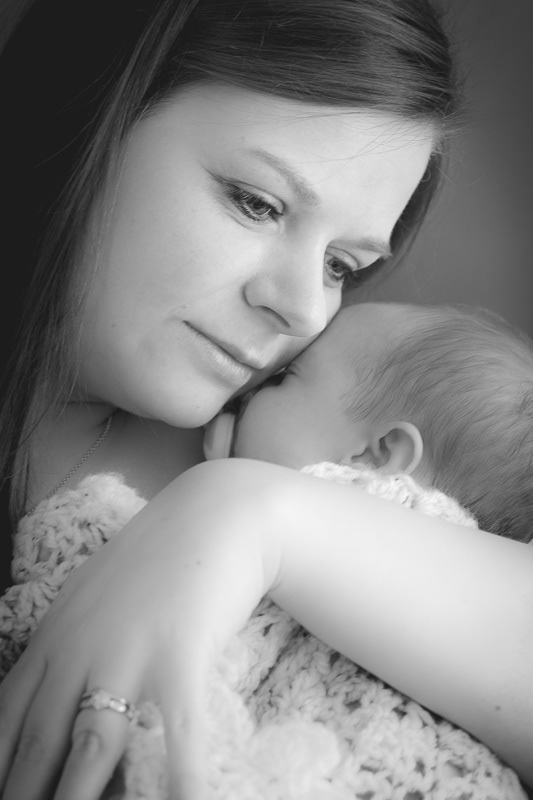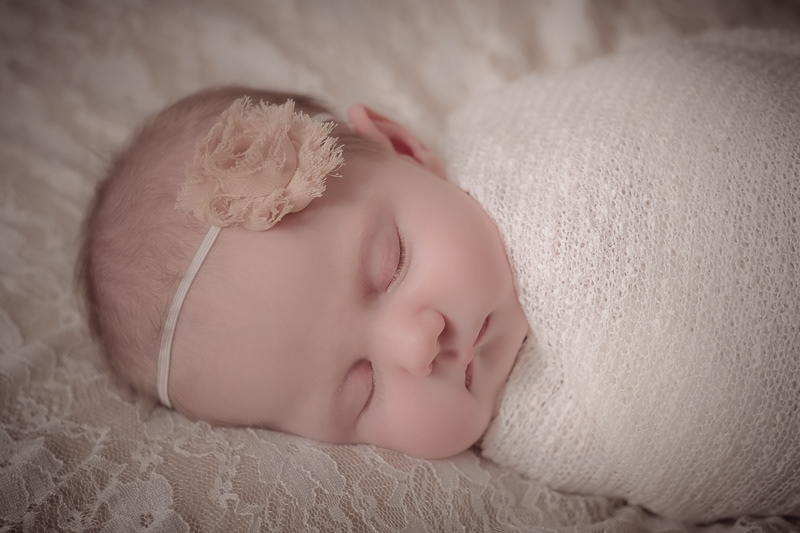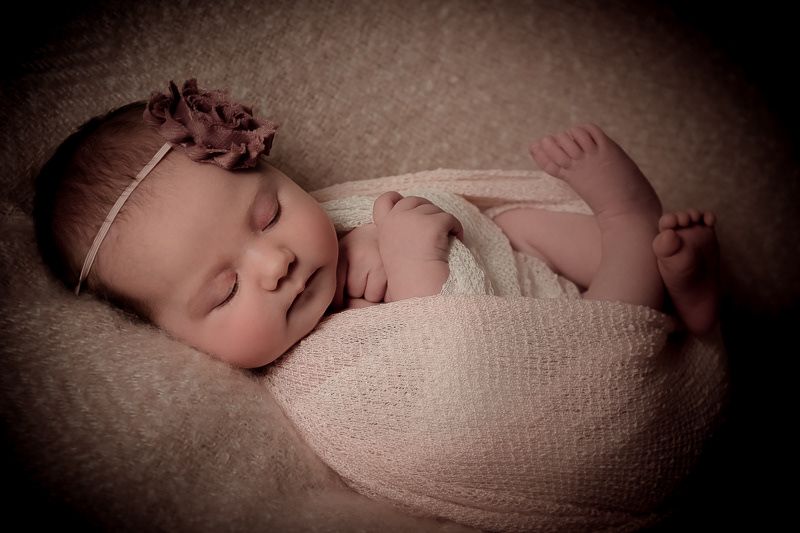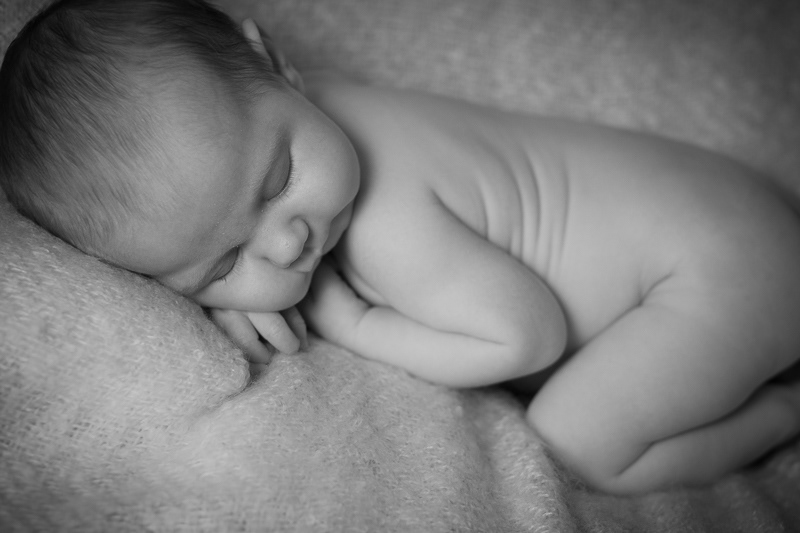 Blog Post ~ 3rd May 2018
I also do maternity photo shoots, for those ladies that want a memory of their amazing achievement in becoming pregnant. I only wish my bumps had been as beautiful as this one... although, of course what was on the inside was perfect! If you'd like a bump photo session or a bump to baby photo shoot, get in touch via my Contact page.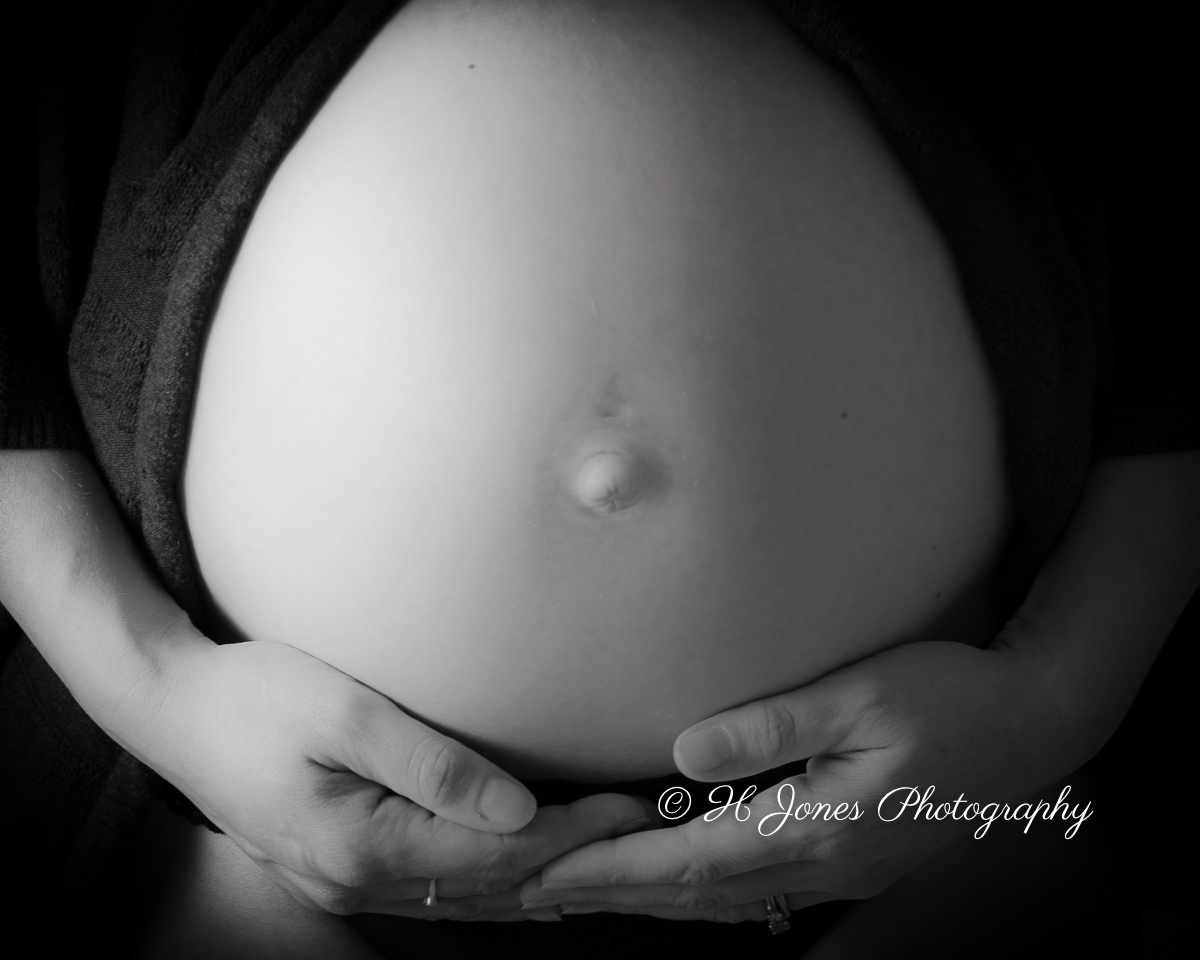 Blog Post ~ 16th April 2018
I recently took some photos for the lovely Stephanie Briggs of La Di Da, Interiors, Luxuries & Gifts, a fabulous little shop in Andover. Steph stocks all kinds of beautiful objects, is an approved Annie Sloan paint stockist and runs some amazing workshops. She sells a range of upcycled furniture in the shop and online, hand painted by Steph, with nationwide
delivery
. I asked Steph to answer the following questions to inform and inspire us...
What services/products do you provide? 
Fabulous hand painted up cycled furniture, gorgeous homewares, luxuries perfect for a treat for yourself or others and unusual gifts with a Country twist. 
Do you have any sales/promotions going on right now?
50% off Branche d'Olive Home Fragrance, Spring Clearance on certain goods eg Sheepskin Mittens were £18 now £9 per pair.
What is your company motto/mission statement? 
We don't have an official one... maybe I should work on that!  To make your house into a home as unique as you are.
What sets your company apart from your competitors? 
We pride ourselves on fabulous customer service, we source products from ethical makers and only use the best suppliers. We paint all our own furniture and Steph has trained with Annie Sloan and Jonathon Marc Mendes - you won't find our furniture anywhere else. Our creative workshops are becoming increasingly popular, we have a host of fabulously talented tutors who are also all practitioners in their respective field. We currently have paint, upholstery, jewellery making, macrame and floristry workshops planned. 
Who started your company? How did it come about?
La Di Da was started in 2011 by Nicola, she sold to me in 2015. I had a corporate career previously and wanted a lifestyle change. We wanted to start a family and I had a burning desire to do something more creative. When I saw the shop I knew that it was the right fit for me. Becoming my own boss has been a massive learning curve and it's been a bumpy ride in places (particularly whilst juggling pregnancy and latterly a baby) but I love it. The customers are fabulous and I love teaching workshops and buying for the shop. 
..................
Thank you, Steph, for sharing this with us.
Visit La Di Da at the Rear of 34 Bridge Street, Andover, SP10 1BW
Tel 01264 366 200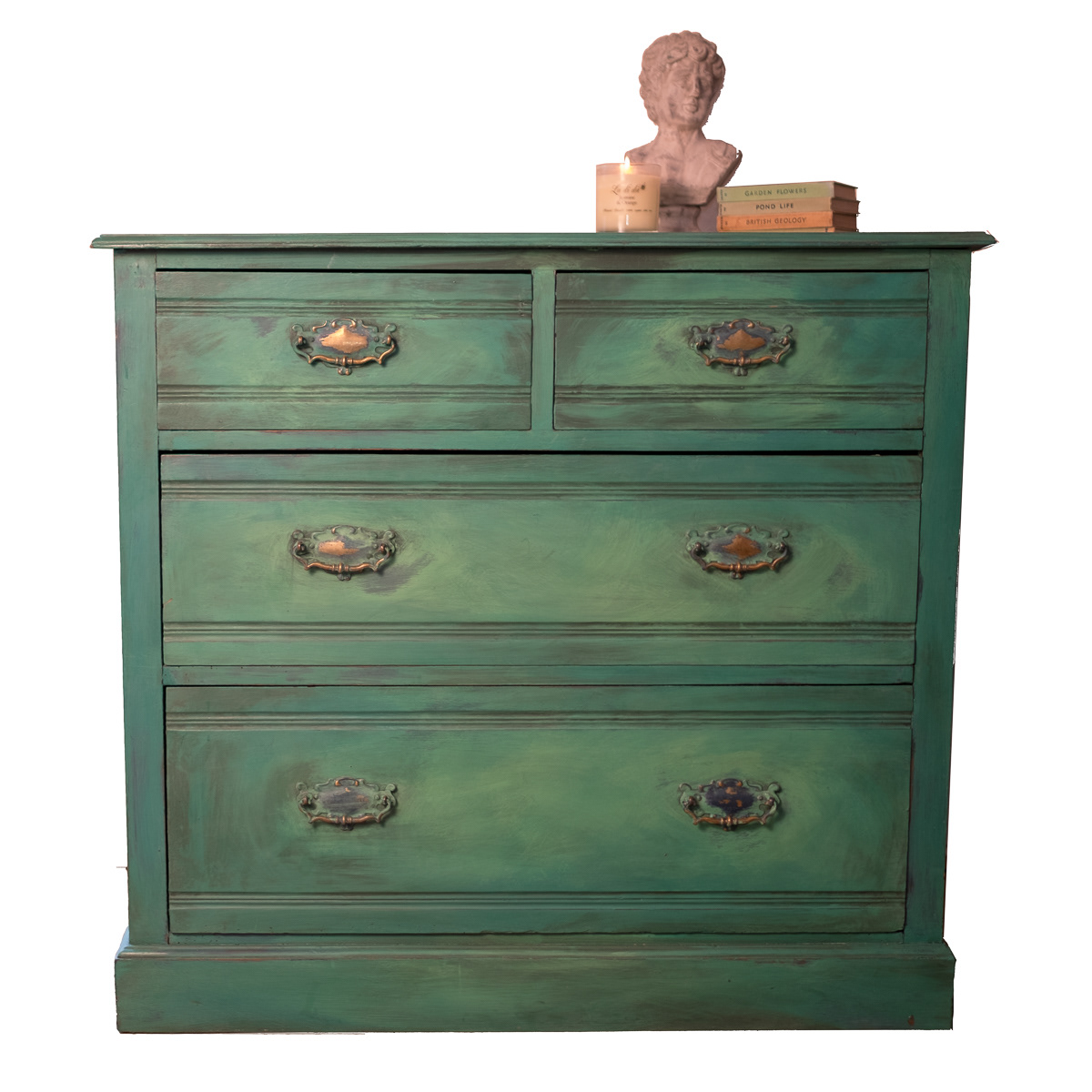 Blog Post ~ 28th March 2018
I've got a poorly little girl and so the past week or so has been a bit of a write off. I was due to do a few newborn photoshoots but have had to postpone them in order to look after my daughter. I am sorry to those who've had to have their photo session changed but I'm looking forward to taking some more baby pictures very soon!
Blog Post ~ 20th March 2018
I'm really pleased to have had a lot of interest in my recent model call for a newborn photo session. I have some new props, such as different coloured blankets, wraps, headbands etc, which I wanted to try out, plus a new workflow. I'm delighted to have already done one of these newborn baby photoshoots at my home studio near Andover. Little Sophia Grace came with her mum Lilli one day last week and we had such a lovely morning, taking photos of the little bundle in a variety of poses. I can't wait to share some of the images soon! Here's a photo of my home studio all set up for a newborn photoshoot.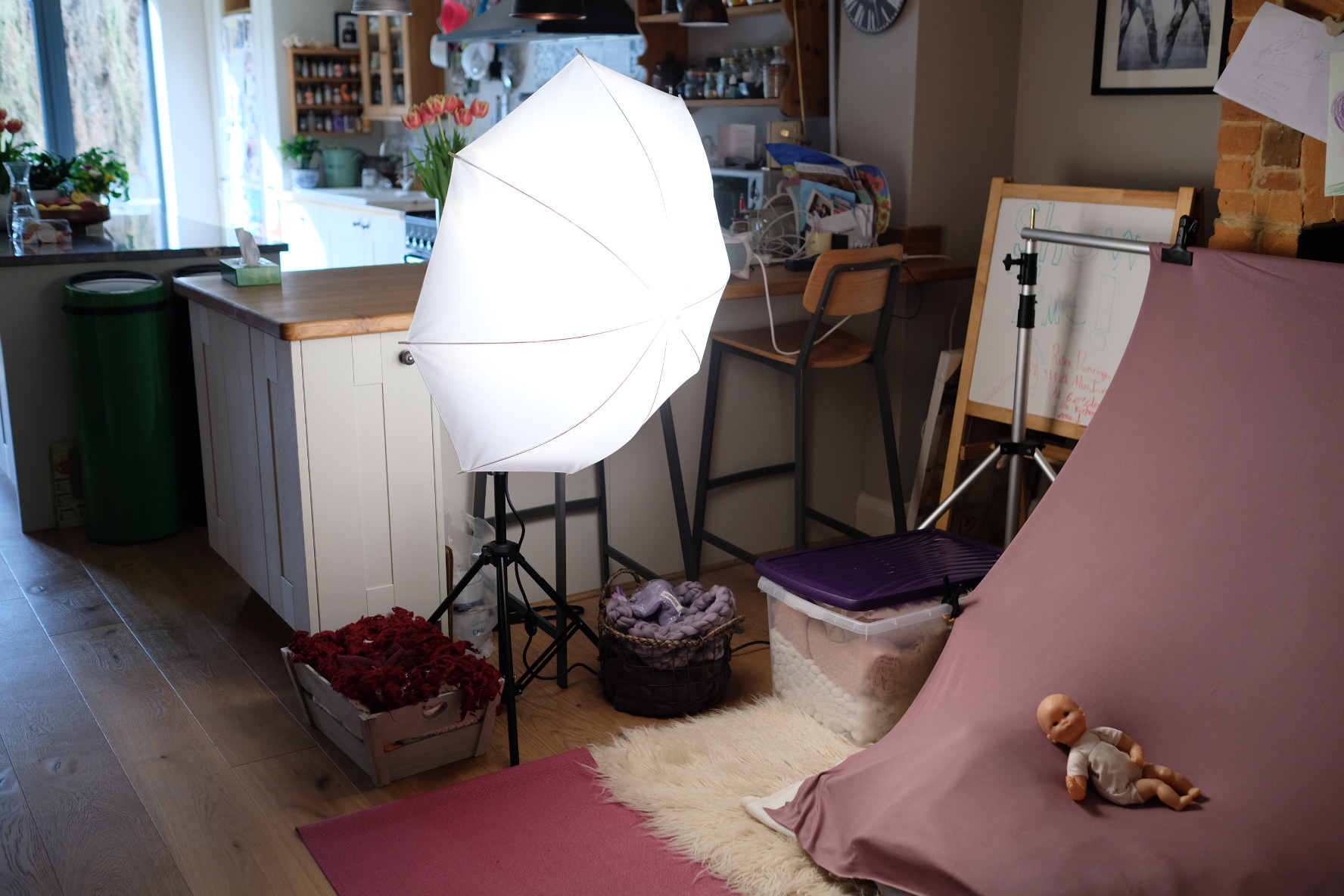 Blog Post ~ 6th March 2018 ~ Newborn photoshoot
Hello! I've got a newborn photo session to share with you that features the fabulous Pickles family, who I photographed not too long ago at my home studio near Andover in Hampshire.
The entire family was present and ready for action: 10 day-old Theodore, 2 year-old Tabitha and Mum and Dad.
Theodore was born at Basingstoke hospital at 10.53pm weighing 8lbs. 
Mum's birth story:
"I went into labour properly from around 5pm but had had contractions throughout the day. At his birth was just myself and my husband as well as two midwives - one being a brilliant trainee! Seeing Theodore I felt relieved he arrived safely without any intervention. I was also a little annoyed with him - I had asked for a further 10 minutes for my epidural to fully take hold - he had other ideas and was born 7 minutes later!"
Sigrid's thoughts about the photo session:
"During our session I loved how welcome my little family were made to feel. Being in someone's home can be awkward but you were so calm and welcoming it didn't feel that way at all. I loved how you took pictures whilst we were trying to get Teddy to sleep - they are my favorite ones as they are so natural. We did try to leave feeding Teddy before we came - so that we could get him to sleep more during the shoot - he obviously had other ideas! We had no worries about having his pictures done - but you were brilliant with him and so careful that had we had any they would have been qualmed easily."
Sigrid's advice for someone preparing for a newborn photography session: 
"Advice I would give someone having newborn pictures would be to be ready for they not to play ball! Also really think about the pictures you want - I noticed that there are some lovely ones of Dave and both kids - but I never asked for the same at the time - it hadn't occurred to me!"
Special memories: 
"We brought with us to the shoot the hat Teddy wore home from the hospital - sadly its too small for his little (big) head! Our toddler Tabitha is just 2 and loves the baby - 'Brother' as he is called. She loves being involved with him - patting his tummy especially! He loves to watch here - he is definitely aware of her in the room!"
Thanks for the fun morning and for choosing me photograph your lovely family, Sigrid and David!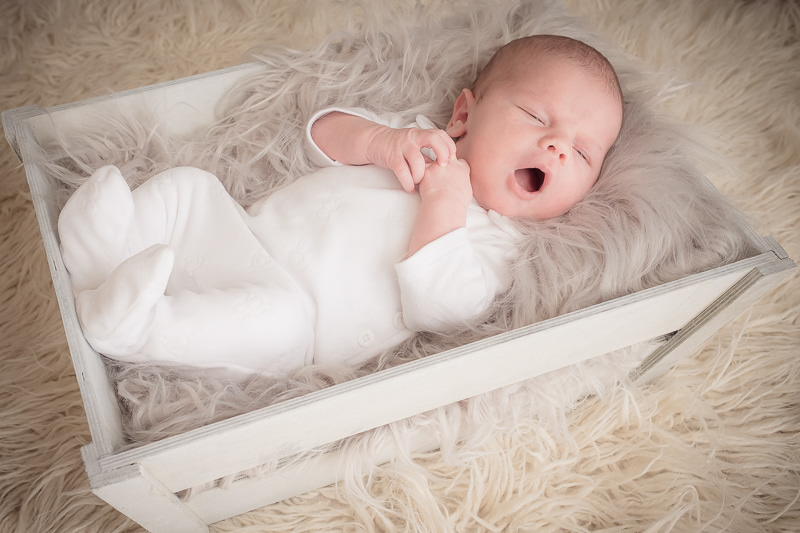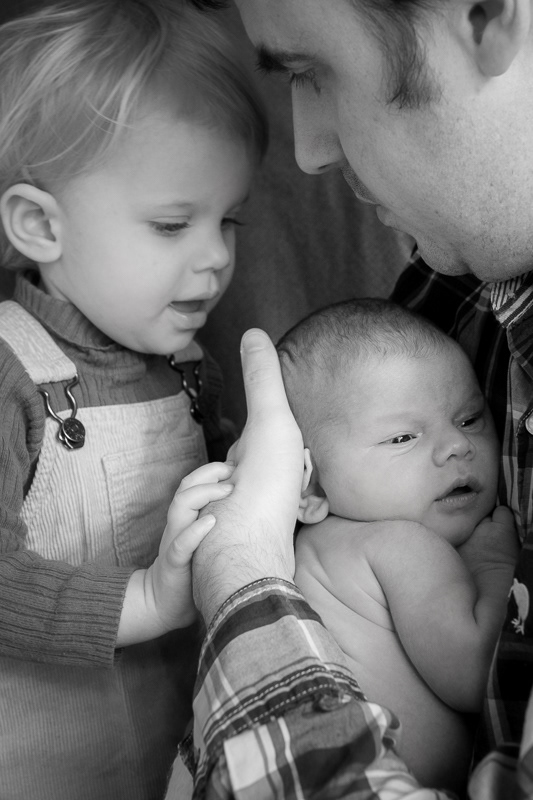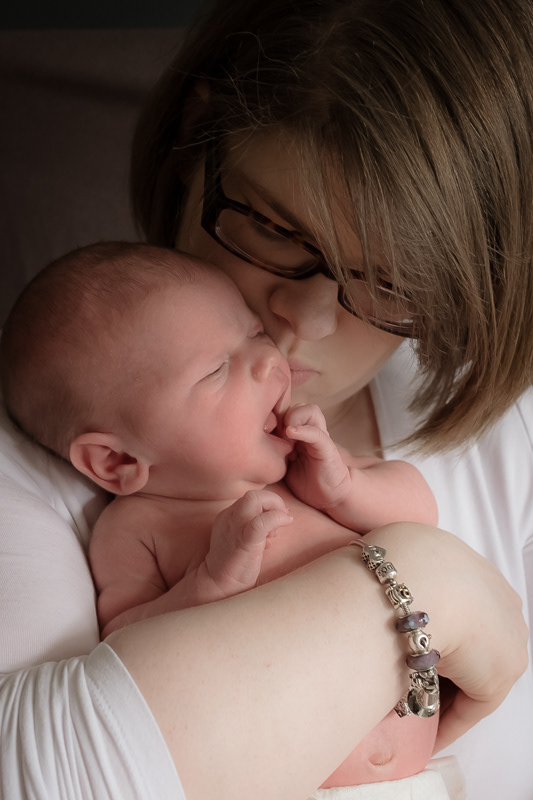 Blog Post ~ 28 February 2018:  Model Call for Newborn Photoshoot Andover
Model call alert! I'm giving my newborn photography portfolio a seasonal boost and therefore seeking newborn babies ages 6 days to 11 days old to photograph before the end of March 2018.
You'll receive a free photo session, 2 free digital jpeg files, and a profile on my website and social media pages. This is a 2 - 4 hour commitment and the session will take place at my home studio, located in Anna Valley, near Andover. 
To apply, please send me a message via the contact form on my website. Please include your baby's date of birth, gender and a phone number so I can get in touch. I'll be working quickly, so you can expect to hear back from me straight away, whether you are successful or not.  
For those of you who aren't interested or are unable to participate, you can still help me out by sending this post along to someone who may be interested. Thank you x
Blog Post ~ 21st February 2018: Logo!!  
My friend Neil Smith of Neil Smith Illustration, has designed me a logo, which I absolutely love. I wanted it to be soft and gentle, to reflect the work I do as a newborn photographer in Andover. I love the use of sweet peas, one of my fave flowers, and the beautiful script he has chosen. Neil is based in Salisbury and you can find out more about his skills at 
http://www.neilsmithillustration.co.uk
Thank you Neil!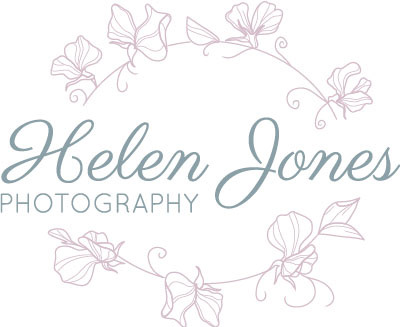 Blog Post ~ 8th February 2018:  Toddler Groups, Andover Area
This week I have been driving around my local area putting up posters and distributing flyers to local toddler groups, to advertise my newborn photography in Andover area. I thought it might be useful to provide a list here! If I have made any errors or if you know of any I have missed, please get in touch via my contact page.
~ Longparish Baby and Toddler Group, Mondays 09:00-11:30, £1 per adult & 50p per child, Longparish community hall, Longparish, Andover, Hampshire, SP11 6PB
~ Rhymetime at Andover Library, Chantry Centre , Andover, SP10 1LT. Every Monday at 2pm and Friday at 11am.
~ ABC Toddler Group - Andover, The Baptist Church, Andover, SP10 3JH, Tuesdays: 10:00-11:30.
~ Tots on Tuesday, Salvation Army Hall, Andover, SP10 2EA. £1 per family. 10:00 - 11.30.
~ Picket twenty baby and toddler group, Picket Twenty Community Centre, Picket Twenty Way, Andover, Hampshire, SP11 6TY, Tuesdays 1000- 1130 , 
~ Little Angels in Andover, St Pauls Church Centre, Smannell Road, Andover, SP11 6JP, Tuesdays 1:00-2:30.
~ Coffee Pot Morning, Long Meadow Centre, Andover, SP10 5DE, Wednesdays 10-11.30am, £1 per adult and two children 25p for each additional child.
~ Little Explorers Parent and Toddler Group, Elim Church, South Street, Andover, Hampshire SP10 2BW, Wednesdays 1:00 to 2:30. Costs £1.50 per family.
~ Tea and Tots, All Hallows Church Hall, Church Street, Whitchurch, Hamsphire, RG28 7AS. Thursdays 9:30-11:30.
~ St Mary Bourne Parent and Toddler Group, St Marybourne Village Hall, Bourne Meadow, Andover, SP11 6BE, Thursdays during term time from 10:00 till 11:30.
~ Friday friends Andover, Bridge Street, Andover, SP10 1BL. Fridays 10:00-11:30. £1 per family to include biscuit & drinks.
~ Kimpton Stay and Play, Fridays 09:15-10:30, Kimpton Primary School, Kimpton, Andover, Hampshire, SP11 8NT. 
~ Tots Club - Andover, St Michael's Hall, Colebrook Way, Andover, SP10 3BB, Fridays 10-11.30am
~ Upper Clatford Parent and Toddler Group, King Edward VII Memorial Hall, Village Street, Upper Clatford, SP11 7QL, Fridays 10:00 to 11:30. 
~ Rhymetime at Andover Library, Chantry Centre , Andover, SP10 1LT, Every Monday at 2pm and Friday at 11am.
Blog Post ~ 30th January 2018: What to Expect from a Newborn Session
The diary of a newborn and baby photographer is a complicated place. Nobody told your baby that they are expected to turn up for their portrait session and while some can't wait to get here, some are fashionably late. This makes my diary a wonderfully fluid place. 
The ideal time to have a newborn photography session is when your baby is around 8-10 days old, before they lose that special newborn look, although I can take photos of your baby at any age.
Book your session with me for approximately 10 days after your due date. Once your baby arrives and you have settled back in at home just email or ring me and we can then con rm the best date and time for your session. I'll ask you to compete a booking form and model release form. 
Where will the session take place?
Portrait sessions will usually take place in my relaxed home studio, in Anna Valley, nr Andover. The space
is designed to be warm and comfortable. The room temperature will be set to around 21oC and a small heater is used to heat the area where baby will be lying to 28oC, so baby does not get cold when posed. I want you and your baby to feel relaxed and comfortable so you will be able to feed on demand and change baby as needed. I provide tea, coffee and biscuits to help keep energy levels up and play white noise or relaxing music to help soothe baby.
Your newborn portrait session can take up to 3 hours and the reason for this is your newborn will need feeding, cuddles and cleaning throughout the session which is baby led rather than photographer led.
Please try to feed your baby soon before the session begins, so that baby is sleeping for as long as possible during the session. This is when most of the posed photographs will be taken. I will of course also take photos of baby awake, but it is near impossible to position baby in certain poses when they are awake.
If it is not possible for you to come to my studio, I can come to you, although this costs a little bit more as it will extend the length of the photo shoot, as I need to set up and then pack away all of my equipment.
What should I dress my baby in?
So that I can capture your baby perfectly while they are still so brand new, for most of the session your baby will be in just their nappy or their birthday suit. I provide a number of wraps and props wraps in a range of colours that you can choose from. Newborn clothes never t correctly so we don't get to see all those beautiful details that say 'hey I'm brand new!' Come to the session with your baby dressed in layers which are easy to take off without going over baby's head, as we may be undressing baby asleep and do not want to wake them up as some of the shots will be of baby asleep. 
One of the downsides of photographing baby undressed is that your baby is guaranteed to poop and/or pee on props, blankets, perhaps even me or you! This is just par for the course, something I'm used to dealing with and something I allow for. I have 2 children of my own after all! All of my blankets and props are washed after each session in an eco non-biological detergent for sensitive skin. My okati rug is steam cleaned before and after each session. I have plenty of cloths, wipes, towels and sanitiser to hand. All of my blankets, props etc are stored in an airtight box to keep them away from our pet cats, who will be hiding or sleeping upstairs during our session. You might want to pop a change of clothes for yourself into your changing bag, just in case the worse happens! 
You may have some particularly special items of clothing or toys that you would like to be included in the photos. Please remember to bring these along to the session and I will be sure to include some shots of these special items for you.
What should I / siblings wear?
Please wear plain (ideally black or white) clothing to the session yourself, as patterns and contrasting colours can be distracting in the nal image. Other family members/ friends being photographed should also wear plain coloured clothing. 
It might surprise you to know that the newborn photography industry is completely unregulated. Photographers like me, who take safety seriously, have to take it upon ourselves to be trained and educated on how to ensure the beautiful images we create, are done safely. I am a member of the Baby and Newborn Photography Association (
www.banpasforparents.co.uk
) where I am able to undertake regular training and keep up to date with best practice in photographing newborns. I would be very happy to talk to you about this. I will ask you to be hands on, to help with positioning and to keep a constant eye on baby to ensure they are safe and comfortable at all times. 
How soon will I receive my photos?
Following the session, I will professionally edit the images, which I do using Adobe Photoshop and Lightroom. I will provide a set of around 30 images for you to choose from, which will be securely displayed on my website for only you to access, using a password, for a period of 2 weeks. Once you have chosen which images you would like, I will supply these to you in your chosen format.
I hope this answers many of your questions. If you would like to discuss your session please get in touch via my contact page.
Helen x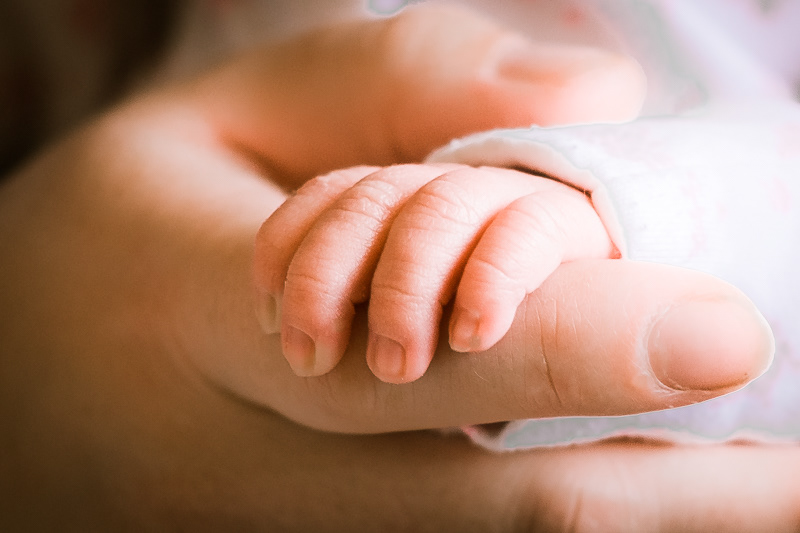 Blog Post ~ 18th January 2018: I've Joined BANPAS! 
As a newborn and baby photographer, I have to take the safety of my little clients very seriously. 
It might surprise you to know that the newborn photography industry is completely unregulated. Photographers like me, who take safety seriously, have to take it upon ourselves to be trained and educated on how to ensure the beautiful images we create, are done safely. For example when you see a beautiful image like the one below, you may be forgiven for thinking that the baby here was held balancing in the air, but actually I created this image with the baby lying on its side on a warm, safe surface. 
Being a newborn and baby photographer requires a unique set of skills and there is a worldwide organisation that exists to support photographers like me, who want to have access to safety training and resources that we can use to provide clients like you with a better service. 
I'd be delighted to chat to you about how I can create a beautiful gallery of images for your newborn and very happy to chat to you about how I do that safely. Please contact me for booking and availability information. 
Email: h.e.jones@mac.com
Mobile: 07941 873088